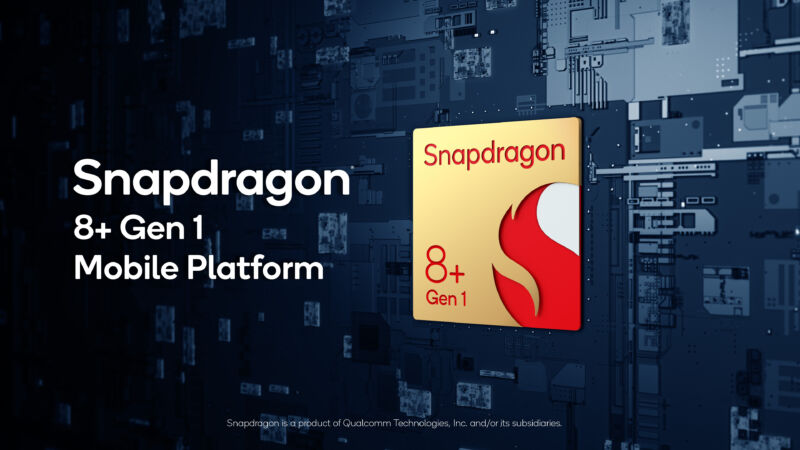 Qualcomm's mid-cycle "plus" chip refresh—the Snapdragon 8+ Gen 1—has been announced. As usual, Qualcomm is promising some modest improvements over the existing 8 Gen 1 chip. The company said the chip will provide "10 percent faster CPU performance," thanks to a 200 MHz peak CPU boost (up to 3.2 GHz now) and a 10 percent faster GPU. The real shocker is a "30 percent improved power efficiency" claim for the CPU and GPU.
For the Snapdragon 8 Gen 1 Plus, Qualcomm is moving the chip from Samsung Foundry to TSMC, which is apparently where the power improvements are coming from. That's a serious slam against Samsung's 4 nm process versus TSMC's 4 nm process, but it lines up with earlier reports of troubles at Samsung Foundry.
Swapping foundries as part of a mid-cycle upgrade is not normal, and it seems that Qualcomm has a bit of a salvage operation on its hands with the Snapdragon 8 Gen 1. The chip has not fared very well in the real world, with the CPU regularly turning in lower benchmark scores than 2021's flagship Snapdragon 888.
Powered by WPeMatico